Customers rely on Fox Metals for first-class alloy steels stocked in round bar, flat bar, and plate. All Fox Metals alloy steel grades are fully certified.
The highest quality materials give you the most productive results, which is why we provide exceptional solutions, no matter how challenging the project. Easy to weld and abrasion-resistant, our 4130 alloy steel will meet standard industry requirements called out by API 6A 21st Edition and 20th Edition. Our 4130 as rolled will meet 4130H and 4130 Modified. Our 4130 normalized, quenched and tempered bar will not only meet but exceed commercial standards such as the following: 75ksi minimum yield, 95ksi minimum tensile, and a NACE hardness range of 18 to 22 Hardness Rockwell C.
Rounds
As rolled/Normalized: 3"OD through 27.50"OD
Normalized, Quenched and Tempered: 1"OD through 30.50"OD
Wellhead components
Wireline Components
Reamer bodies
Valves
Fasteners
Gain efficiency and experience high-performing versatility with the power to withstand impact. Customized to balance strength, hardenability and wear-resistance due to its carbon content, we stock 4140 alloy steel in hot rolled, and normalized, quenched and tempered. A normalizing heat treat process is added to larger OD to enhance the mechanical strength and ductility for charpies. Our 4140 works well for high hardness needs such as 30-36 Hardness Rockwell C. Our 4140 will meet and exceed P-110 standards. We also take our quality assurance responsibility a step further by ensuring ultrasonic testing is done on all heat treated bars.
As rolled/Annealed: 2.5"OD through 24"OD
Normalized, Quenched and Tempered: 2"OD through 24"OD
Gears /Sprockets
Fasteners
Couplings
Valves
Drill string components
Wireline components
Wellhead components
Molds
AISI modified 4145 alloy steel round bar. The modified chemistry of 4145 has a higher carbon level and reduced sulfur and phosphorus than AISI 4140 to achieve higher mechanical properties while maintaining ductility. Stocked in the normalized, quench and tempered condition.
Stocking sizes 3" OD to 11" OD
Shafting
Drilling tools
Paper mill rolls
Coupling
Pinions
AISI modified 4330 steel round bar. The chemistry of 4330 has higher levels of nickel, chromium, manganese and vanadium than AISI 4340 steel round bar. This combination offers increased mechanical strength while maintaining ductility.
Mining equipment
Oilfield tools
Valves
Pinion
Landing tools
Crankshafts
Known for its toughness, strength, and wear resistance, 4340 alloy steel is a critical alloy for highly stressed parts and heavy-duty applications. We stock a chemistry richer than standard AISI and certified to meet multiple industries' standards including API 6A (O&G) and AMS2301J, AMS6415 (aircraft quality). Our 4340 works well within multiple industries such as oil and gas, mining, and aircraft manufacturing. Our 4340 will easily meet your 60ksi-140ksi minimum yield requirements.
Annealed: 2.25" OD through 24"OD
Gears/Sprockets
Shafting
Mining components
Wellhead/wireline components
Performance depends on the details. Our 8630 alloy steel normalized, quenched and tempered to 18-22RC meets NACE hardness certifications. While our NQT 30-36RC is designed for much higher mechanical properties while still being easy to weld. Engineers and machinists love to work with our 8630, especially for wellhead and wireline components, and oilfield drilling tools due to its strength and machinability. Our 8630 can be considered a "souped up" 4130. And when it comes to putting the 8630 through testing, we perform at the highest level, so in the end, your project does too.
As Rolled/Normalized: 3.5" OD through 26.5"OD Normalized, Quenched and tempered: 3.5"OD through 26.5"OD
Wellhead components
Gears
Wireline components
Shafts
Valves
Expandable Reamer Components
Drill bits
ASTM A182/ASTM A182M Grade F22
Alloy steel round bar heat treated and tested to meet ASTM A182 and A182M grade F22. Chromium and molybdenum increase the corrosion resistance to cracking from hydrogen and hot sulfides. Used for applications in high temperature service as well as critical service applications. These alloy components can be used for the petrochemical, gas processing, power generation as well as pulp and paper, and chemical industries.
Piping components
Flanges
Fittings
Valves
Spacers
Steel Servicing Capabilities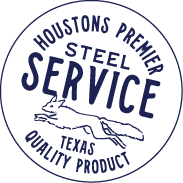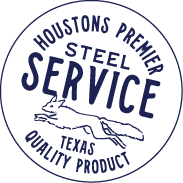 Fox Metals and Alloys is the premier metals service center in Houston specializing in carbon, alloy, and stainless steel products. We work with OEMs, machine shops, and fabrication shops to deliver true value and maximize solutions.