Carbon steel is one of the most widely used materials and a very effective grade for a wide range of applications. All Fox Metals carbon grades are fully certified.
1018 Hot Rolled & Forged Carbon Bar
AISI 1018 steel round bar. A versatile, multipurpose steel grade with low carbon levels that responds well to case hardening and also carburizing with its high manganese composition. 1018 is ideal for welding and other fabrication processes.
Hot Rolled: 3" OD to 11.5" OD
Forged: 12" OD to 20" OD
Gears
Pinions
Ratchets
Oil tool slips
Liners  
Crane wheels
Shafting
1040/1045 Hot Rolled & Forged Carbon Bar
AISI 1045 steel round bar. A steel grade with higher carbon that responds well to flame hardening for increased strength. 1045 can also be heat treated to achieve high mechanical properties. Due to the increased carbon levels, weld ability is limited.
Hot Rolled: 3" OD to 11" OD
Forged: 12" OD to 20" OD
Oilfield wellhead components
Shafting
Pinions
Gears
Forming dies
Oilfield wear plates
Non-critical steel applications
Gears
Oil tool slips
Base plates for utility pumps
Welded pressure vessels
Base plates for utility pumps
Sprockets
Mining equipment components
Oilfield processing equipment
Heavy construction components
Crane booms
Fabricated parts for oil and gas
ASTM A105/ASTM A350 GRADE LF2 Modified
Carbon round bar heat treated and tested to meet both ASTM A105 and ASTM A350 Grade LF2. This material is used in pressure systems at both ambient and high- temperature service. It also meets low- temperature service requiring notch toughness testing. These components can be used for the petrochemical, gas processing, power generation as well as pulp and paper, and chemical industries.
Piping components
Flanges
Fittings
Valves
Spacers
Steel Servicing Capabilities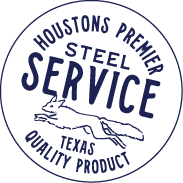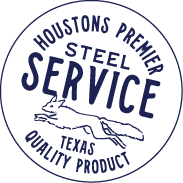 Fox Metals and Alloys is the premier metals service center in Houston specializing in carbon, alloy, and stainless steel products. We work with OEMs, machine shops, and fabrication shops to deliver true value and maximize solutions.